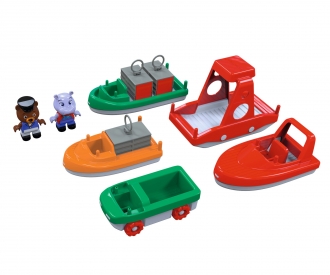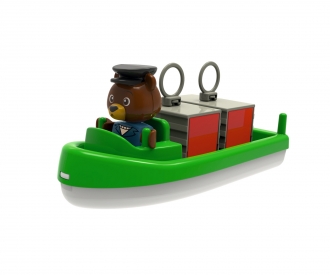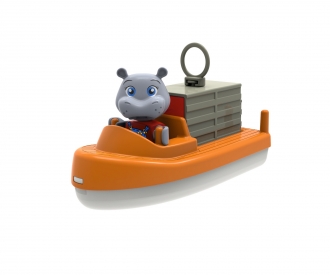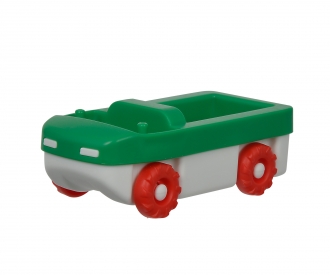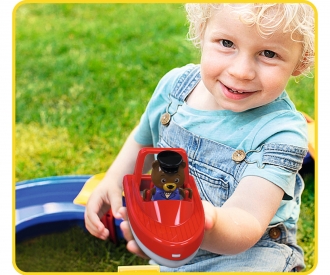 in stock, Delivery time 1-3 working days within Germany
The AquaPlay BoatSet consists of five different vehicles and two play figures, and is the ideal addition to any AquaPlay waterplay set. Included in the set are a speed boat, ferry, amphibious vehicle, transport boat, container boat, three containers with removable loading cage and 360° revolvable transport rings, as well as the play figures Wilma the Hippo and Bo the Bear. The AquaPlay BoatSet is perfect for play at the beach or in the bath.

Warning! Not suitable for children under 3 years due to small parts. Choking hazard!
Dimensions assembled (L x W x H): 5 x 3,5 x 6,5 cm
Extensive boatset with play figurine to any extend of each AquaPlay Set and for playing in the bathtub, at the beach or in the paddling pool
Accessory Set contains: Ferry, SpeedBoat, Carrier- and TransportBoat with 3 containers, AmphieTruck and playfigures Bo, the bear and Wilma, the hippo
Detailed figures have moving arms and legs and can also be played individually and can be combined with popular building bricks
Durable and environmentally friendly plastic material
Frequently bought together
Frequently bought together